Complementary Medicine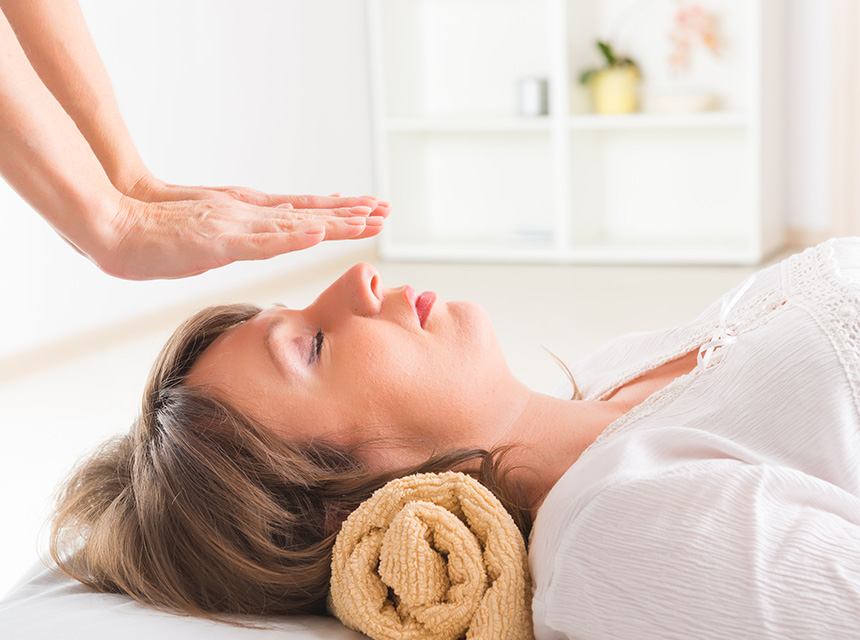 Chinese Medicine
The most recognized therapy in Chinese Medicine stimulates the meridian points, to balance energy and blood circulation.
Various other therapies are used such as acupuncture, phytotherapy, Tui Na massage for the treatment of various diseases and disorders.
Without causing adverse effects, and without using chemicals, Chinese medicine promotes mental and physical well-being.
Chinese medicine is used in the treatment of several diseases and disorders:
Rheumatic diseases: rheumatoid arthritis, gout, astroses, fibromyalgia, osteoarthritis;
Autoimmune diseases: multiple sclerosis, diabetes mellitus, ankylosing spondylitis, lupus;
Pain in general: back pain, headaches, muscle, bone, joints, menstrual;
Psychological disorders, stress, anxiety, insomnia, emotional problems, phobias;
Obesity, smoking and other addictions.
---
Acupuncture
Acupuncture is recommended by the World Health Organization (WHO) since 1979 after scientific studies demonstrated its effectiveness in the treatment of various diseases and disorders including: rheumatoid arthritis, depression, lower back pain, migraine, sciatica, hypertension, allergic rhinitis .
Acupuncture is not painful, since very thin needles are used and the patient only feels a brief initial string, usually painless.
The needles are placed depending on the condition being treated and the meridian point which needs to be stimulated.
This treatment typically lasts 20 to 30 minutes.
At the end of the session the patients feels a sense of physical and mental relaxation.
---
Tui Massage
Tui Na is a massage therapy that promotes the regulation of energy and blood flow.
It benefits osteoarticular mobility, relieves muscle pain and induces the release of toxins.
It is a very present massage that provides physical and mental relaxation and is indicated for disorders and diseases such as:
Stress, anxiety, depression, insomnia;
Musculoskeletal pain;
Circulatory problems, cellulite.
---
Phytotherapy
It is probably the oldest form of medicine, which uses herbal extracts, administered in capsule form, drops and ointments.
The formulas used potentiate the therapeutic power of plants. For each such plant has a specific function in order to obtain a balance that only nature could provide.
---
Auriculotherapy
It is a recently recognized therapy by the O.M.S. (World Health Organization) by scientific evidence.
It consists in the stimulation of certain points on the ear auricle with the use of small needles.
196 points were discovered. The only similarity to acupuncture are the needles because the reasoning is not energy but neuro-anatomical.
It is known that 70% of the body's nerve fibbers going to the brain pass through the ear auricle. It is as if the ear were a keyboard from which we can transmit messages to the brain (our computer) through the nervous system. All body functions are dependent on the nervous system, so we have access to the entire body and all functions of the body and the brain. Indications have as a limit our knowledge and reasoning. It is a powerful therapy that reaches where other therapies cannot access.
It is also a modern therapy and fully adapted to our needs, with very fast results in a few sessions.
Indications:
All types of pain: arthritis, sciatica, migraine, neuralgia, post-operative, post-radiotherapy, back pain, carpal tunnel, tendonitis;
Emotional: anxiety, stress, depression, insomnia, and hyperactive children with attention deficit;
Cardiac disorders: hypertension, heart failure, varicose veins;
Respiratory disorders: asthma, allergy, cough, infections (rhinitis, sinusitis, otitis);
Uro-gynecological disorders : menstrual irregularities, incontinence, menopause, pelvic pain;
Gastroenterological disorders: diarrhoea, constipation, gastritis, haemorrhoids;
Dermatological disorders: acne, scars, eczema, herpes;
Endocrine disorders: thyroid, diabetes, obesity;
Neurological disorders: epilepsy, restless legs, facial paralysis, stroke, Parkinson's disease, excessive sweating;
Ophthalmology: myopia, hyperopia, glaucoma, strabismus in children, dry eye, eyestrain;
Miscellaneous: preparation for surgery, postoperative recovery, dry mouth, post-radiotherapy.
---
Chiropractic
Chiropractic is the largest natural healing art in the world.
It is based on the premise that the body is an organism that heals and regenerates itself, and that the nervous system controls the body.
Small deviations of the vertebrae, known as vertebral sub-dislocations may cause a dangerous stress to the central nervous system which is the main conductor of information throughout the body.
These deviations or sub-dislocations are the cause of many of the undesirable health problems that people suffer on a day-to-day basis.
Although the patient's first visit to the Chiropractor is often motivated by the need of treatment for back pain, neck pain or shoulder pain, the main Chiropractic function is not the treatment of disease or injury but to improve health through the maintenance of normal balance of energy flow to the nervous system.