Consultation on Baby and Toddler Sleep Training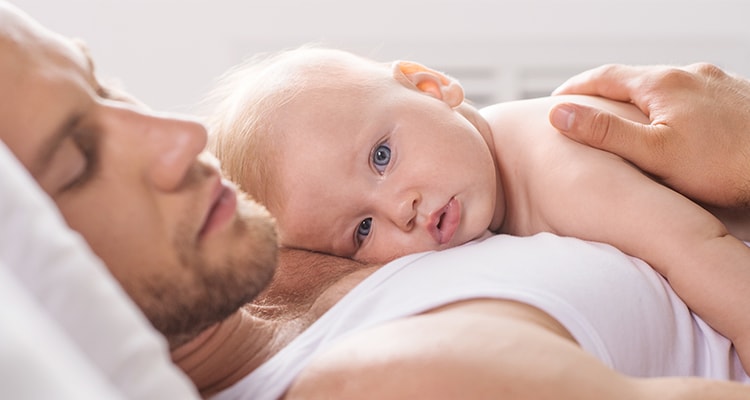 The consultation on Baby and Toddler Sleep Training aims to support parents, technically and psychological, in understanding and solving the specific problem of your child's sleep.
It is intended, therefore, to develop the sense of security for parents and their children, to promote the autonomy of the baby or child at bedtime, thus strengthening the bond of trust between parents / children, which will lead to improved quality of life of the whole family.
The consultation on Baby and Toddlers Sleep Training is suggested from birth, in order to start good sleep habits that are critical to the adjustment of their circadian rhythm (difference between day and night), as well as to increase gradual quality and duration of sleep.
From 4 months of the baby, this consultation has the purpose of regulating the rhythms, the quality and duration of sleep appropriate to their age, through the consolidation of good sleep habits and from 6 months may begin applying techniques training sleep in solving sleep problems.
These consultations include: initially the clinical interview and a pre-diagnosis, secondly if this is required, a visit home, an action plan and follow up.
---
The most frequent sleep problems in babies and toddlers are:
Crying at bedtime;
Difficulty falling asleep;
Sleep for very short periods;
Night awakenings;
Night fears.
---
This specialty aims to give support to parents to:
Create good sleep habits for your baby / toddler;
Use of specific techniques and practices, depending on the age and weight of the baby / toddler;
Understand and know how to react to the baby's cries;
Increase safety during sleep baby / toddler;
Demystify maladaptive beliefs;
Develop a quiet family atmosphere conducive to a harmonious relationship and bonding;
Better family rest and hence higher quality of life.
---
It also enables, in collaboration with parents, support the baby / toddler to:
Learn to sleep more peaceful and autonomous;
Adjust the daily sleep hours to their stage of development;
Establish a continuous night sleep;
Like to sleep and feel safe;
Optimize other related routines, such as feeding and play time;
Develop properly their cognitive and emotional structure.
---
The ten commandments of sleep hygiene for children
Make sure your child gets enough sleep by setting an age-appropriate bedtime (preferably before 9:00 pm) and wake time.
Keep a consistent bedtime and wake time on weekdays and weekends.
Establish a consistent bedtime routine and recommend wearing comfortable clothes in bed, including strong absorbing diapers for infants.
Encourage your child to fall asleep independently.
Avoid bright lights at bedtime and during the night and increase light exposure in the morning.
Keep all electronics, including televisions, computers, and cell phones, out of the bedroom and limit use of electronics before bedtime.
Maintain a regular daily schedule, including consistent mealtimes.
Have an age-appropriate nap schedule.
Ensure plenty of exercise and time spent outdoors during the day.
Eliminate foods and beverages containing caffeine, including many sodas, coffee, and tea.