Paediatric Physical Medicine and Rehabilitation Consultation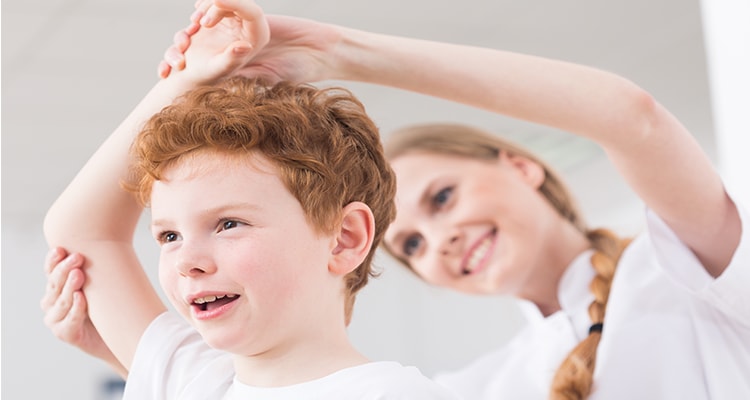 Paediatric rehabilitation is centred on the child and family, in the prevention, in the re-education to enable the child to regain health and become socially active.
The need for a specialized consultation on Pediatric Rehabilitation is related to the particularities of this age group and to the inherent requirements, namely their neurodevelopment and social participation.
Thus, it is the responsibility of the Pediatric Rehabilitation Team to establish a rehabilitation program that contemplates the different aspects of the child's overall development: motor, sensory, socio-affective and family, being responsible for its correct execution.
In addition to physiatrists and therapists such as physiotherapists, occupational therapists and speech therapists, who are an integral part of these teams, there are also other elements such as rehabilitation nurses, psychologists, social workers, childhood educators, psychomotricians and technicians orthotists.
Some of the conditions that are evaluated and monitored by Pediatric Rehabilitation Teams are:
Cerebral palsy
Neuromuscular diseases
Polymorphic syndromes
Cranio-encephalic trauma
Vertebro-medullary injury
Spina bifida
Severe musculoskeletal pathology
Severe neurological pathology
Delayed psychomotor development