Dentistry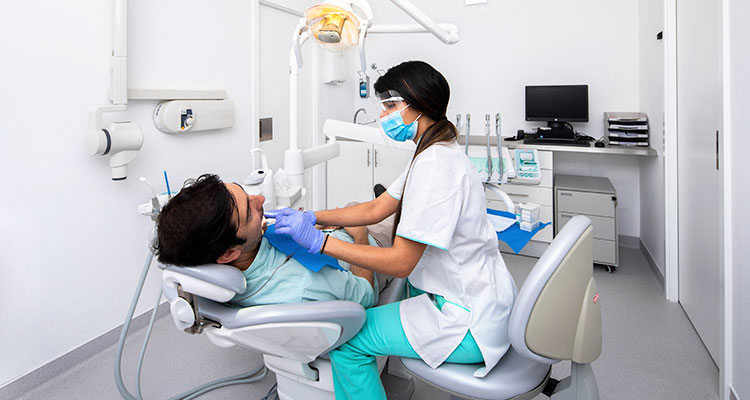 An Aesthetic Smile is Eternal!
Our goal is to improve your smile.
Using revolutionary techniques such as "Piezo-electric Surgery" and ultramodern materials such as Zirconium, the Hospital Particular do Algarve, offers you a perfect aesthetic smile, in a safe hospital environment.
---
The Specialty of Dental Medicine is available at nine of our units, in total fifteen dental surgeries are available, in addition to two partner clinics: the Smile Clinic (Gambelas / Faro) and the COMD - Orthopedic Clinica Ortodôncia e Medicina Dentária (Madeira Medical Center / Funchal).
The integration of this specialty in a Hospital context such as the HPA Health Group, permits a total follow-up by an extended multidisciplinary team, in addition to permitting access to highly differentiated and innovative techniques and equipment, especially in the surgical area.
Treatment can be carried out under conscious sedation, deep sedation or general anesthesia. Highly differentiated medical support from other medical specialties is also available and of major importance for the successful result of specific dental treatment such as maxillofacial surgery, otorhinolaryngology and pediatrics.
---
Using the most modern and safe techniques, the Hospital Particular do Algarve helps you improve your oral health:
Oral Hygiene;
Periodontics:

Diseases related to the gums and tooth support;

Aesthetic Dentistry:

Professional Whitening System;
Ceramic Crowns and Veneers;
"Smile Design";

Oral Surgery and Implantology:

Surgical extraction of impacted wisdom teeth;
Bone Graft;
Titanium and Zirconium Implants;

Pediatric Dentistry:

Dental Care for children;

Endodontics;
Orthodontics;
Occlusion;
Digital Radiography:

Intra Oral;
Multiplanar CT Scan;
Three-dimensional Reconstructions.
---
From a simple examination and polishing, to a full oral rehabilitation, we pledge to enhance the natural beauty of your smile!