Geriatric Dentistry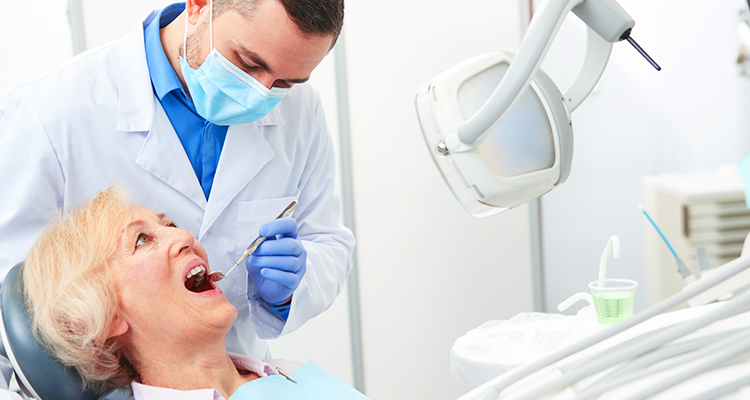 Geriatric Dentistry is the field of Dentistry that takes care of the oral health in the elderly, preventing and treating common problems which are particular to this age group.
The fact that Geriatric Dentistry is practiced in a hospital context, as is the case with the Hospital Particular do Algarve, permits the interaction and cooperation of other medical specialists where the general health as well as the oral health of the elderly can be treated simultaneously.
The dental treatment which is carried out on the elderly is essentially the treatment of cavities, especially root treatment, control of periodontal disease (loss of gum and bone that often causes tooth mobility) and oral rehabilitation (replacement of missing teeth).
Missing teeth can be replaced by removable or fixed prosthesis (dentures), by surgically implanting metal structures in the bone (implants), which will replace the roots of the teeth, resulting in a natural and fixed prosthesis.
BACK