Dr. Leandro Valdemar Neurologist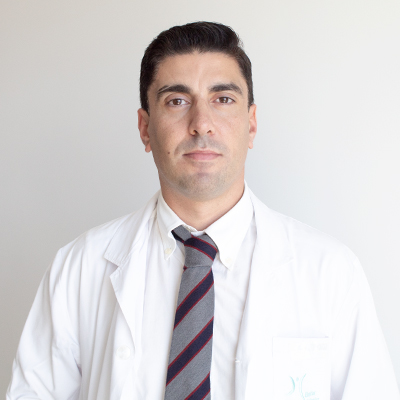 This consultation is carried out by Neurologist Dr Leandro Valdemar. It is the first consultation of its kind in the entire region of the Algarve.
It aims to treat patients with this neurological pathology, considered the most frequent neurological disease, providing these patients with targeted and differentiated treatment, as is the case with botulinum toxin.
Available since April 2019 at the HPA-Gambelas and now also available at the HPA-Alvor.
HOW DOES BOTULINUM TOXIN A WORK?
The pathophysiological mechanisms underlying chronic migraine have not yet been fully understood, however, it appears that atypical pain processing, central and peripheral sensitization, cortical hyperexcitability and neurogenic inflammation play an important role.
Botulinum toxin, besides its well-known effect on the motor plaque, also acts on the sensory afferent nerve terminals (C fibers), inhibiting the release of local inflammatory substances.
WHO ARE THE CANDIDATES FOR TREATMENT WITH BOTULINUM TOXIN A?
All patients with chronic migraine are considered eligible for this treatment. Chronic migraine is defined as headaches that occur for 15 days or more during in a month over a 3-month period with migraine type pain on at least 8 of those days. It is estimated that 1 to 2% of the population suffer from migraines and it is estimated that one-third of patients are not treated adequately.
HOW IS THE TREATMENT WITH BOTULINUM TOXIN CARRIED OUT?
The application of Botulinum Toxin A is carried out according to a pre-established protocol, which was approved according to previous clinical trials. According to the PREEMPT study, the protocol involves injecting in 31 pre-defined spots situated between the cephalic and cervical regions. A very thin and small needle is used minimizing the pain caused by the injection. A brief local burning sensation may be felt. The procedure is usually well tolerated by patients who can resume their usual activities immediately. This procedure should be performed only in centers with experience in this protocol and the same implies to the clinical correlation and vigilance in the Headache Consultation.
LEARN MORE AT:
www.grupohpa.com/en/medical-specialties/consultation-on-headaches/
18, March 2021