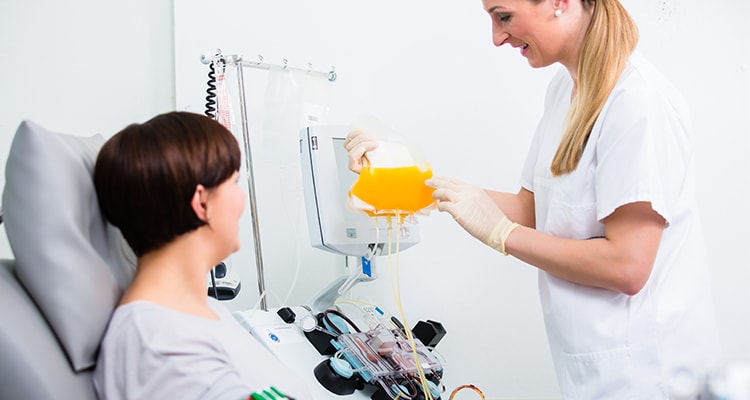 O The Day Care Hospital has 6 treatment areas, (4 comfortable armchairs in a general ward), and 2 private rooms). The Day Care Hospital is focused on the care and treatment of cancer patients and also pain related pathology.
Our multidisciplinary team of physicians, nurses, nutritionists, psychologists and specialist pain control consultants, all have extensive experience in oncology and pain control, acquired over the years in clinical practice.
These professionals rely on the support of all other services and medical specialties provided by the Hospital, such as General Practice, Internal Medicine, Neurology, Physiotherapy, Speech Therapy, among many others.
All types of cancer treatment is possible, depending on the patient's pathology.
The Day Care Hospital works on the symptomatic control of the disease and its complications centred on the patient and family, in order to integrate both in the treatment process, ensuring humane care, in comfort and dignity for both the patient and the family.
Oral medication is also offered (Cytostatics, analgesics and others), part of our duty being the care, surveillance and education of the patient and family as well as proving support in case of complications.
The nursing staff of the Day Care Hospital accompanies the patient to other departments within the hospital and facilitate communication with outside entities such as Radiotherapy Center and Cancer Associations.
We are always available to assist the cancer patient whenever necessary!
All Day Care Hospital patients that present complications related to the treatment or to the disease, can receive assistance at the Emergency Department of the hospital for a rapid response to the problem.
Our "Help Line" is available 24 hours a day for guidance and assistance to both the patient and the family, at the palliative or terminal stage.
The Day Care Hospital is responsible for registering patients in the National Register of oncology patients where the sharing of information is an added value and ensures continuity of treatment on a national level.