CARECARD SIIPEMOR
THE CARECARD SIIPEMOR IS THE HEALTH CARD OF THE CLIENTS OF CLÍNICA PARTICULAR SIIPEMOR
The CareCard SIIPEMOR is the Health Card of the clients of the Clínica Particular SIIPEMOR. With the integration of the Clínica Particular SIIPEMOR and the HPA Health Group, all CareCard SIIPEMOR clients (+ SIIPEMOR) will now benefit from added advantages, at all the hospitals and clinics which integrate the network of the Group's hospitals and clinics.
APPLY FOR ONLY 3€ PER MONTH
No grace period
No age limit
Extendable to spouse and minor children
Can use immediately after application
*This Card is not cumulative with other Heath Care systems.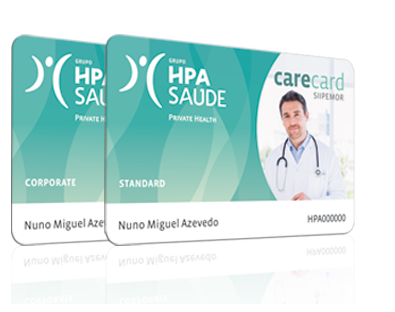 ---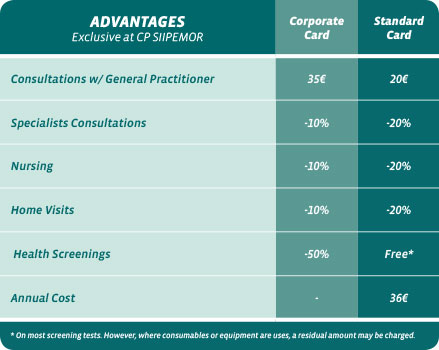 HOW TO APPLY?
Complete an Application Form available here or by paper at any one of our Receptions or on our Website, and hand us, or send us:
Post to: Post to: CLÍDIS – Clínica de Diagnósticos de Sines, Av. General Humberto Delgado, 7520-103 Sines
By e-mail: clinicasiipemor@grupohpa.com
CareCard SIIPEMOR
---
MORE INFORMATION
For more information please contact us:
By e-mail: clinicasiipemor@grupohpa.com
By telephone: 289 845 915 / 707 28 28 28
Files available for Download: