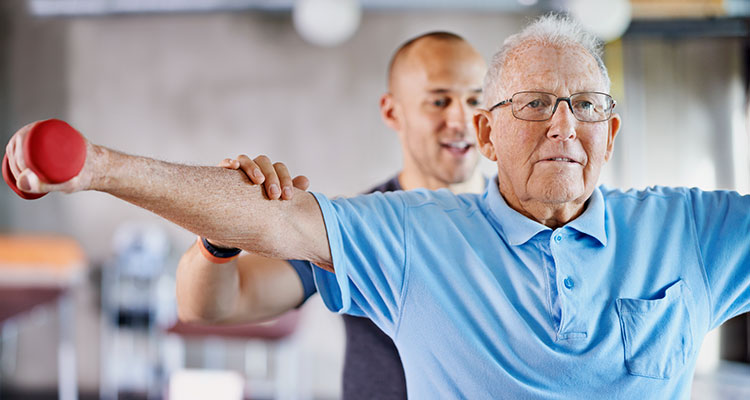 The HPA Health Group has a multi-professional team experienced in neurological rehabilitation which includes intensive and interdisciplinary programs.
During the first consultation and after a detailed evaluation of the patient's deficiencies, limitations and restrictions, an intensive therapy plan is proposed, which can consist of up to six hours a day, five days a week, for eight weeks.
The central focal point of our interdisciplinary team, are the patient and his / her family, whose goals and expectations are respected and worked upon by the team involved: Physiatrist, Physiotherapist, Occupational Therapist, Speech Therapist and Neuropsychologist.
These programs are essentially developed to treat patients suffering lesions after a stroke, brain trauma, vertebro-medullary lesions, among other neurological conditions.