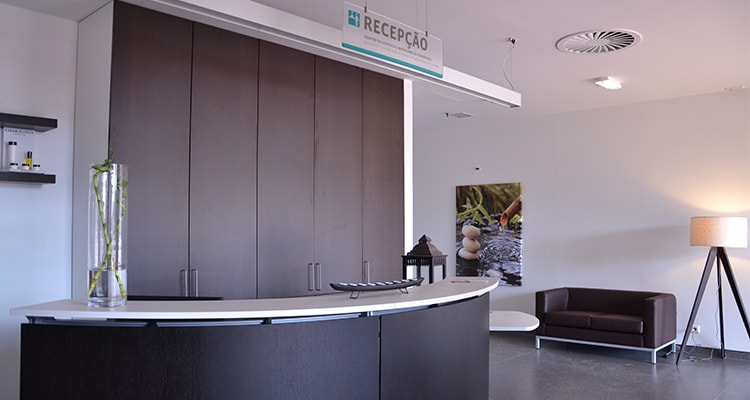 The Aesthetic Medicine Centre of the Group is situated in the Private Clinic of the AlgarveShopping Centre. It is a comfortable and exclusive space, transmitting tranquillity and serenity, resulting in a healthy feeling of rejuvenation.
Here you will find treatments and interventions in the field of Plastic Surgery and Aesthetic Medicine (body shaping, botox, fillers, peels), hair transplant or Weightloss Program.
It consists of the latest technology as well as a team of professionals with extensive experience in this area. It provides treatment and surgical interventions in Plastic Surgery, Cosmetic Surgery (body contouring, Botox, fillers and peelings), Hair Transplant or Weight Loss Program.
Alternative or Complementary Medicines are also much sought after, such as Chiropractics and Acupuncture and Nutrition.
Part of the Team and collaborating with the Aesthetic Medicine Centre are Specialists in Vascular Surgery and Dermatology.
---
SERVICES PROVIDES BY THE AESTHETIC MEDICINE CENTRE

PLASTIC / COSMETIC SURGERY
Tummy Tuck;
Liposuction | Breast;
Vibroliposuction − N.I.L;
Facelift | Rhinoplasty;
Eyelid Surgery;
Surgery of the Ear.
VASCULAR SURGERY
DERMATOLOGY
COMPLEMENTARY MEDICINES
Chiropractics;
Acupuncture.
​COSMETIC TREATMENT
Botox® | Fillers;
Chemical Peelings | Laser;
Mesotherapy;
Radiofrequency;
IPL;
PRP;
Sclerotherapy.
NUTRITION
FUE HAIR TRANSPLANT
WEIGHT LOSS PROGRAM
Targeted Fat Removal - Ultrashape®;
Vacuum Assisted + Radio Frequency;
Endermologie LPG.
---
Contacts
Direct Telephone: +351 289 560 183
E-mail address for appointments or information: esteticaguia@grupohpa.com
Contact us for a free evaluation in:
Weightloss Programe;
Cosmetic Treatment;
Hair Transplant.
Or make an appointment with one of our Specialists:
Plastic Surgery - Cosmetic / Reconstructive;
Nutrition;
Alternative / Complementary Medicines;
Vascular Surgery;
Dermatology.
---
Address
Clínica Particular do Algarve - Guia
AlgarveShopping Centre, 1st Floor (Food Court) 8200 - 417 Guia - Albufeira
GPS: 37°07'37.7"N 8°16'48.4"W
GOOGLE MAPS: 37.127130, -8.280120