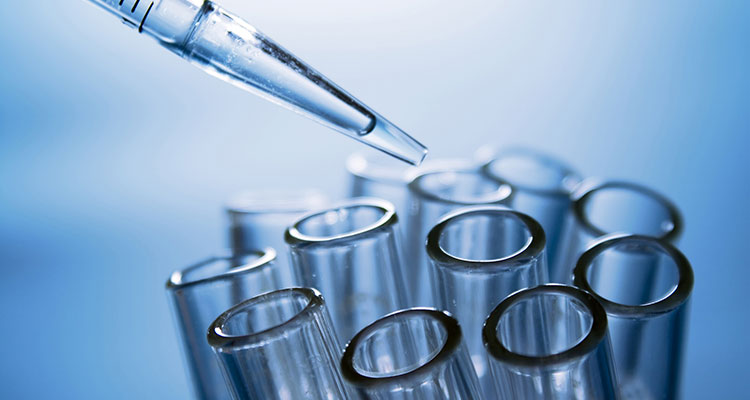 Now also for Natioinal Health Patients (SNS - Serviço Nacional de Saúde)

LABGARB - Clinical Analysis
Clinical Analysis Laboratory, part of the Hospital Particular do Algarve Group, with the largest response capacity in the Algarve and is also the only Laboratory with a 24h emergency service.
---
A Hospital Laboratory open to the general public
The Clinical Analysis Laboratory of the Hospital Particular do Algarve has the capacity to quickly give results necessary for the Emergency Dept, In-Patients and Maternity. Out-Patients and even patients themselves may request our services.
Labgarb is a private laboratory found in the HPA Group and can therefore offer:
Excellent amenities
Parking (Access for the disabled)
24 Hour service (Faro and Alvor)
Pediatric nurses specialized in collecting specimens from babies and children (Faro)
Immediate results for emergencies
Medical evaluation of results and contact with patients if justified
All types of analysis from the simplest to the more complex
---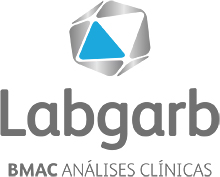 CENTRAL LABORATORY
Hospital Particular do Algarve
Urb. Casal de Gambelas, Lote 2 - Gambelas, 8005-226 Faro
Tel: 289 888 172
Email: labgarb@grupohpa.com
TECHNICAL DIRECTOR
Dr.ª Emília Seabra
Pharmaceutical Specialist in Clinical Analysis
Deputy Technical Director - Dr.ª Solange Camacho
CONVENTIONS AND AGREEMENTS
Now also also for National Health patients (SNS - Serviço Nacional de Saúde)
The Hospital Particular do Algarve has a Direct Billing Agreement with most Health and Travel Insurance and Medical Assistance Companies.
SAMPLE COLLECTION
Hospital Particular do Algarve
Alvor
SAMPLE COLLECTION:
8am to 6pm (Monday to Friday)
9am to 1pm (Saturday)
Hospital Particular do Algarve
Gambelas
SAMPLE COLLECTION:
8am to 6pm (Monday to Friday)
9am to 1pm (Saturday)
Hospital Particular de São Camilo
Portimão
SAMPLE COLLECTION:
8am to 11am (Monday to Friday)
International Health Centres
Albufeira
SAMPLE COLLECTION:
8am to 11am (Monday to Friday)
Clínica Particular AlgarveShopping
Guia
SAMPLE COLLECTION:
8am to 6pm (Monday to Saturday)
9am to 6pm (Sunday)
Clínica Particular Medchique
Monchique
SAMPLE COLLECTION:
8am to 11am (Monday to Saturday)
Clínica Particular de Vilamoura
Vilamoura
SAMPLE COLLECTION:
8am to 11am (Monday to Friday)
9am to 11am (Saturday)
Centro Médico Internacional
Vila Real de Sto. António
SAMPLE COLLECTION:
8am to 11am (Monday to Friday)
9am to 11am (Saturday)
Clínica Particular Siipemor
São Brás de Alportel
SAMPLE COLLECTION:
7.30am to 12pm (Monday to Saturday)
Clínica Vicentina
Aljezur
Rua 29 de Agosto, Bloco C, Loja N, 8670-076 Aljezur
Telf: 282 994 319 · Telm: 911 503 438
SAMPLE COLLECTION:
8am to 11am (Mon., Wed. and Friday)
Vila do Bispo
Sítio das Eiras, Edifício da Santa Casa da Misericórdia
8650-405 Vila do Bispo
Telf: 282 639 382 · Telm: 911 503 437
SAMPLE COLLECTION:
8am to 11am (Tues, Thurs.and Saturday)
Clínica Luzdoc
Lagos
Rua 25 de Abril 12, Luz
8600-174 Lagos
Tel. 282 780 700
info@luzdoc.com
SAMPLE COLLECTION:
8am to 11am (Monday to Saturday)
Clínica Dr. Clemente Rocheta
Loulé
Rua Serpa Pinto, Bloco B, 1º Dto. 8100-714 Loulé
Tel. 289 411 210
SAMPLE COLLECTION:
8am to 11am (Monday to Friday)
Clínica Particular de Lagoa
Lagoa
Rua da Liberdade, 38, 8400-369 Lagoa
Tel. 282 342 720
SAMPLE COLLECTION:
8am to 11am (Monday to Friday)