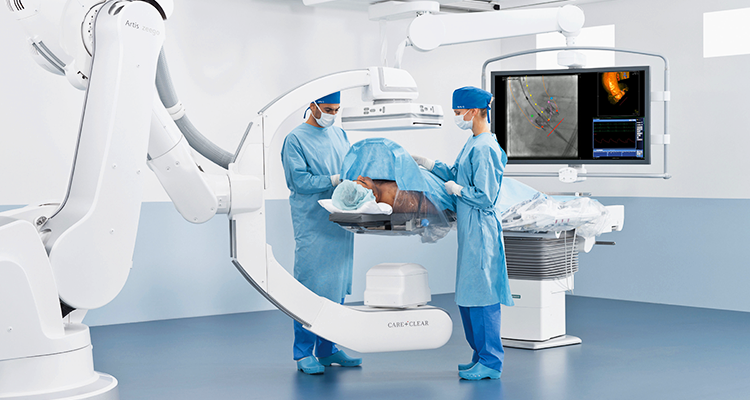 The Hemodynamic Department of the Grupo HPA Saúde is part of C.I.C.I. ( Centro Internacional de Cardiologia de Intervenção ), which was inaugurated in 2001, the first Hemodynamic Unit south of Lisbon.
Diagnostic examinations are carried out in this department. Therapeutic and invasive procedures are also performed with the introduction of catheters and stents in the vascular system, under local anesthesia.
---
Invasive Diagnostic Exams
Cardiac Catheterization;
Chronograph and Ventriculography (diagnosis of coronary disease);
Peripheral Angiography (carotid arteries, aorta, limbs, brain and kidneys);
Electrophysiological Studies necessary in the diagnosis of cardiac arrhythmias.
---
Invasive Therapeutic Exams
Angioplasty with stents;
Carotid Angioplasty with stents and distal protection filters;
Peripheral Angioplasty (lower limbs);
Renal Angioplasty;
Placing of Filters in the vena cava;
Arrhythmia ablation;
Placement of Pacemakers;
Placement of Cardiac Defibrillators.