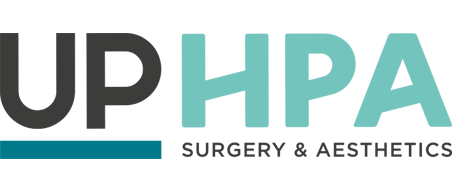 Information Form
BODYSCULPTING
O Bodysculpting é o culminar da importância cada vez maior na nossa saúde física e mental de termos um corpo em forma, levando a que a evolução na cirurgia de contorno corporal, seja uma constante.
Com muitos anos de experiência, após certificação internacional em cursos de S.A.F.E. Lipo, Smart Lipo (Lipolaser), Lipo de Alta Definição e Bodytite, a nossa equipa cirúrgica, desenvolveu um protocolo exclusivo de contorno corporal cirúrgico – Bodysculpting.
S.A.F.E. Lipo – 2011
SmartLipo – 2014
Lipo Alta Definição 4D Total Definer – 2018
Fit Mommy – 2019
Bodytite – 2020
Desde a década de 80, que a lipoaspiração tem tido uma enorme preponderância na cirurgia plástica, tendo tido constantes evoluções em termos de tecnologia e técnica cirúrgica.
O básico neste momento, é a Vibrolipoaspiração após a técnica tumescente. Mas com irregularidades, recuperações demoradas e flacidez de pele consequente, surgiram, com as intercorrências indesejadas, novas técnicas e equipamentos.
Em 2011 introduzimos a SAFE Lipo em Portugal, seguindo-se em 2014 a Lipolaser, sendo a primeira muito importante em minimizar irregularidades e a segunda em promover um encolhimento ou retração da pele (diminuindo a flacidez).
Precisávamos de mais segurança, definição muscular e recuperação mais rápida, motivos pelos quais, surgiu em 2018 o VASER. Esta tecnologia de ultrassons, permite no início da cirurgia soltar a gordura, tornando-a mais suscetível de sucção.
Mas como eternos insatisfeitos, quisemos mais! A Lipo Laser permite uma melhoria de encolhimento da pele entre os 30 a 60% comparado com a lipo tradicional. Não era suficiente! Fomos então adotar o BODYTITE – nova tecnologia de RF minimamente invasiva, que permite sem lipos, ou no final das mesmas, aquecer a pele com total segurança, promovendo uma melhoria de 20 a 30% (em relação à já avançada Lipolaser), no encolhimento cutâneo.
Neste momento o state of the art, é a Lipo de Alta definição, popularizado pelo Dr. Alfredo Hoyos na Colômbia. Consiste numa definição de vários grupos musculares fazendo com que os resultados atingissem uma naturalidade e perfeição extremas, podendo ser mais ou menos definido de acordo com o gosto do paciente ou com o tipo de corpo.
Neste inovador e pioneiro protoloco, onde a Lipoescultura VASER de Alta Definição 4D Total Definer é o Gold standard, são usadas várias técnicas de acordo com cada área do corpo e com cada caso. É esta receita que nos torna únicos, adaptando a cada caso, a melhor tecnologia. É quase sempre usada a vibrolipoaspiração Microaire, o VASER, e a SAFE Lipo. Muitas vezes é necessário adicionar a Lipolaser ou o Bodytite para o encolhimento dos tecidos.
Complementamos por algo que até agora não era praticado na Cirurgia de contorno corporal:
Preparação pré cirúrgica hormonal e cutânea
a) Check up pré-operatório
b) Pre Body Treatment – A pele é preparada através de protocolos de hidratação profunda personalizados
Recuperação pós cirúrgica
a) Drenagem linfática manual técnica Up Clinic
b) Body Recover Program (são utilizados 2 equipamentos especiais em determinadas sessões de acordo com a resposta dos tecidos.
Kit Body Recover
Após toda esta evolução técnica e tecnológica, criou-se então o Bodysculpting.
Através do Bodysculpting, pode esperar o melhor que a ciência tem ao seu dispor, obtendo resultados de contorno corporal atlético com um aspeto natural.
Este protocolo exclusivo, é realizado pela equipa da Up Clinic em Lisboa, Faro e Alvor.
Processo
O Bodysculpting é um procedimento cirúrgico com uma duração de 1,5 a 5 horas e é realizado com anestesia local, local com sedação ou geral. É um procedimento que pode requerer até 1 dia de internamento e tem um período de baixa até 3 semanas. Os resultados finais são obtidos entre 1 a 6 meses meses. Deverão ser considerados as seguintes inibições para o Bodysculpting: 2 a 5 semanas de inibição de atividade física, 15 dias de inibição de voar, 7 a 10 dias de inibição de conduzir, 1 a 2 semanas de atividade sexual e 3 a 4 semanas de inibição de exposição solar.
Information Form