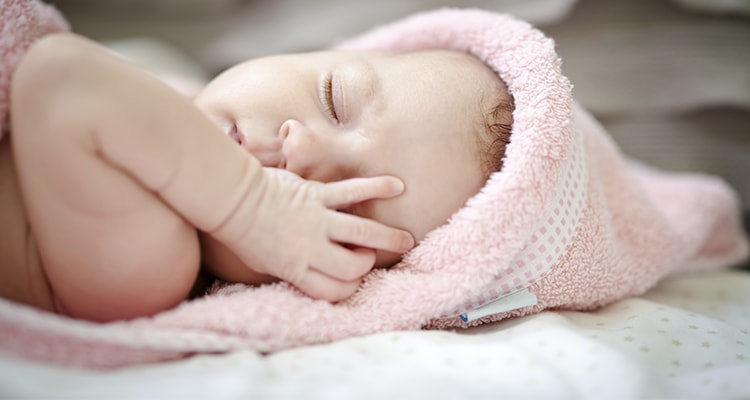 To be born at Hospital Particular do Algarve
The HPA Maternity offers you excellent physical and human conditions in a calm and pleasant environment, for the birth of na additional member of the family.
There are four private rooms as well as three additional private suits, with excellent features to ensure privacy and security, for mother / parents and baby.
It is equipped with:
Baby Changer (for caring for the new-born infant);
Sofa-bed, for whoever the mother wishes to remain with her;
Internet for communicating with the rest of the family;
Excellent Hospitality.
---
Labour can take place in the room under epidural anaesthetic, until the time of delivery where the mother will then be transferred to the delivery room.
The father can remain with the mother throughout.
The delivery room is situated in the Maternity ward and is equipped with the most modern technology available, a resuscitation table where the new-born will be immediately assisted by the Pediatrician, in constant view of the parents. The Nursery is also equipped with incubator, fetal monitoring and phototherapy.
Should a caesarian be necessary, the father can still be present during the birth of his son, and remain with the mother throughout the procedure in the Operating theater.
Through the hospitalization period both mother and new-born will be assisted and supported by Nursing Staff Specializing in Obstetrics and Maternal Health, that will assist the couple in their new role of parenthood.
After discharge, telephone support and assistance will be given whenever necessary by the Nurse in Charge of the Department, in order to minimize fears and anxiety and associated with Maternity.
Because your Health is of particular importance, the Hospital has created a new sector which is the post-partum Domiciliary Care, on parent's request.
Maternity Emergency Line 24H - 289 830 040
---
Preparation for Childbirth
The Maternity also offers Pre-Natal Training, which includes classes in preparation for childbirth and pelvic floor rehabilitation. Throughout this important period in a woman's life, expert clarification is given related to Pregnancy and Maternity.
The Classes are divided in 3 Modules:
Preparation for Childbirth;
Baby Massage;
Post-Partum Recuperation.