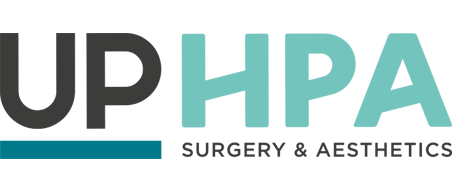 Harmony XL PRO® Laser
---
Information Form

What is the laser and what is it for?
The laser causes a controlled 'thermal assault' of the skin so that, like a peel or a dermabrasion, its renewal subsequently occurs. There are hair removal lasers, tattoos removal, vascular strokes and lasers, and aesthetic changes in the skin itself such as wrinkles, acne, "sign" scars, and "blemishes", actinic keratoses and colloids, among others.
It is especially useful in the face, called resurfacing, but also in some problems of the rest of the body.
How do we use the laser at UP HPA?
The protocol to use depends on the type and color of the skin, the age and, of course, the condition to be dealt with, namely its location, extent and severity. According to each clinical situation we use different types of laser:
NdYag for Vascular Lesions
Qsitwed and Dynamic Dye for Pigmentary Problems like Melasma and Lentigos
Clear lift for face, neck and neckline skin rejuvenation
Erbium 1540 (non-ablative) and 2940 (ablative) for wrinkles
Soul Zero for Acne and Excess Sweating
The devices are highly sophisticated equipment from Alma Lasers. We can dose the intensity according to the type of wrinkles and the desired recovery time.
We are very keen on fractional technology where the laser beam is split into multiple microfixes, leaving some skin intact within the affected area. It is this unaffected skin that will allow healing and subsequent recovery to be faster.
The laser is in the office and is well tolerated and fast. Local anesthesia may be required in more sensitive areas. The larger the area to be treated and the more severe the problem, the longer it will take to fully recover the skin, which will last up to 3 to 5 days.
Fine facial lines, especially around the mouth, eyes, cheekbones and forehead, sagging eyelids and facial contours, facial blemishes and scars, especially acne, are the main problems. that we can deal with this revolutionary and effective method.
Complementary Treatments
Treat pigmentary changes after facial hyalostructure, lentigines of the hands within a filling of the hands or telangiectasias of the face.
Peribucal wrinkles can be treated at the same time as a neck and facelift.
Information Form