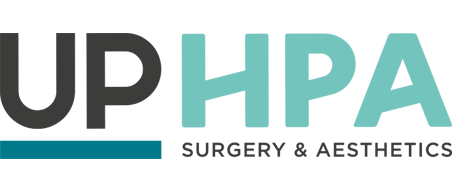 Mesotherapy and Lipolysis
Information Form
What is mesotherapy and lipolysis?
Mesotherapy is the intradermal introduction of medicines into the pathology site to be treated in order to increase their effectiveness and reduce their side effects.
Lipolysis consists of infiltrating lipolytic drugs directly into the fat layer below the skin to induce chemical separation of triglycerides within the adipocyte and thereby decrease their number and size.
In both techniques, which can be combined, needles are used to reach and only target tissue.
What results can be obtained?
Mesotherapy is a reference in the treatment of cellulite while lipolysis is fundamentally useful for reducing 'localized fat' when there is no indication for liposuction. They may be important aids in body shaping in food or other programs (e.g., gastric balloon) to treat overweight.
Both techniques can be performed on any part of the body: abdomen, flanks, arms, thighs or knees as well as the neck (chin) or the face itself. Different zones can be treated simultaneously within certain limits.
It is recommended to perform a cycle of treatments and adjust their frequency and intensity according to clinical evolution. The results appear in the first weeks and consolidate after a few months as the fat deposits are mobilized and the skin becomes more uniform.
How do we do mesotherapy and lipolysis?
At UP HPA we only use approved and safe drugs that are specifically selected for each situation. We use very thin needles and a recent application technique so that the treatment is well tolerated.
Each session takes about 15 minutes and normal life can be resumed immediately. In general, mesotherapy is performed weekly, and lipolysis is done monthly.
Side effects are rare, as long as the selection and combination of the different products to infiltrate is adequate and the depth of application is correct.
Complementary Treatments
In the case of cellulite, we generally use an integrated protocol of mesotherapy combined with other techniques, such as Accent® radiofrequency and carboxitherapy when there is an associated component of sagging.
Lipolysis can be enhanced by nutritional measures and Accent® radiofrequency to prevent sagging that may rise after fat mobilization.
Information Form